Experiencing the Dominican Republic – Punta Cana Edition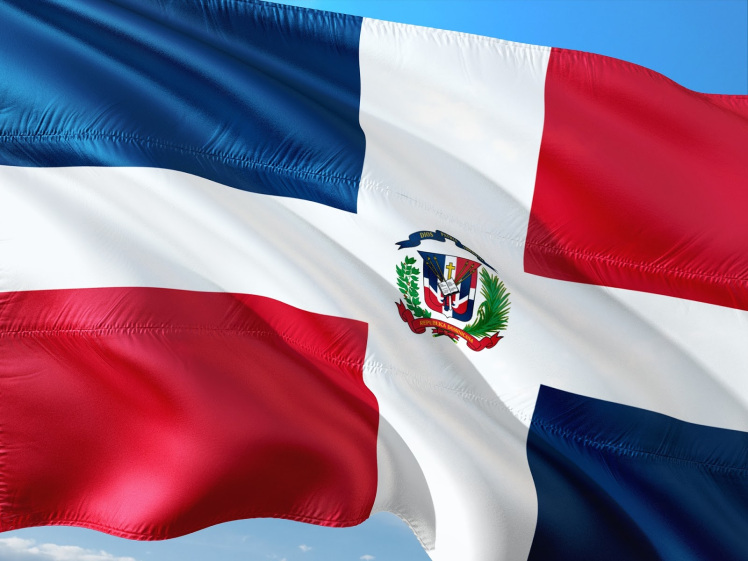 A few years back, I started a tradition with myself…I decided that every year I want to
experience something new for my birthday. I feel like I should start off a new age/chapter with something I've never done before. This year I decided to go out of the country for the first time. Punta Cana, Dominican Republic was my destination of choice! It seems Punta Cana is the place to be this year. I've seen so many people travel there throughout the summer. So, I was so excited to experience it myself as my trip approached.
I had a 6-night, 7 day stay at the Grand Palladium Bavaro Suites. It's an all-inclusive resort that was planned by a travel agent I reached out to. Punta Cana did not disappoint! Check out my overall breakdown of the trip below.
But First, Let's talk About Food…Comida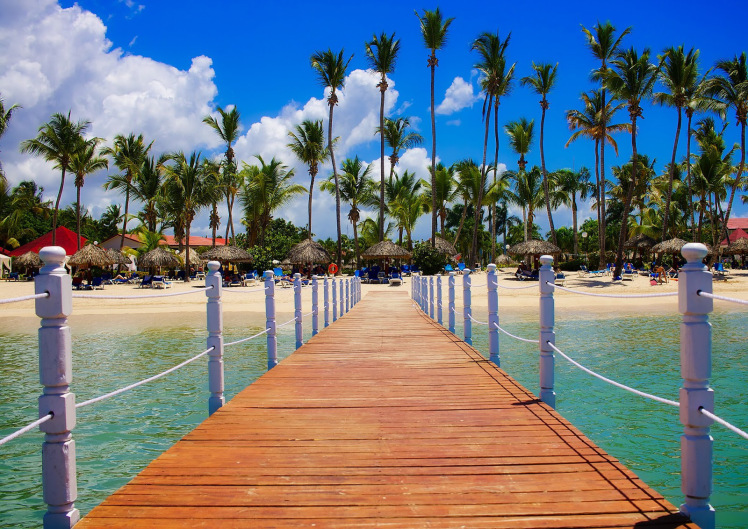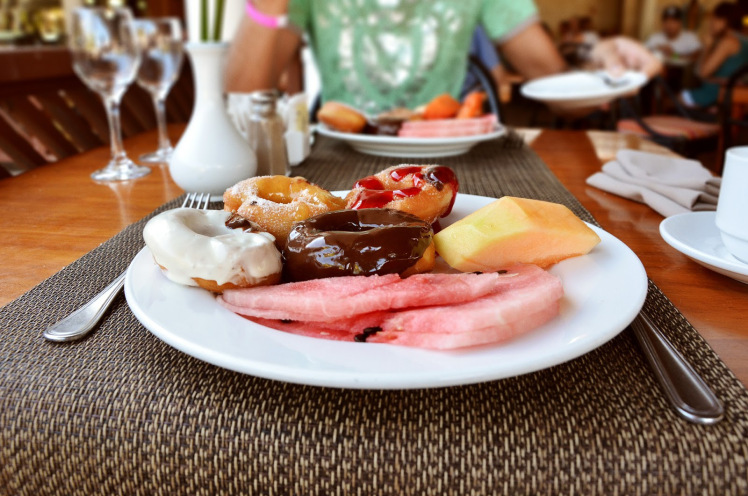 When traveling, most people love to experience the new food that is offered in different areas of the world. I did not get to experience much of the real Dominican food like I wanted to while staying on the resort. The resort food was not very good, basic, and Americanized. In order to get some decent food, you had to schedule in advance with the restaurants on the resort. The restaurant list from the resort can be found here. If you did not get a reservation at the restaurant you had the option to eat at one of the buffets provided on the resort. I am personally not a fan of the buffet, but this is what was offered at our particular resort.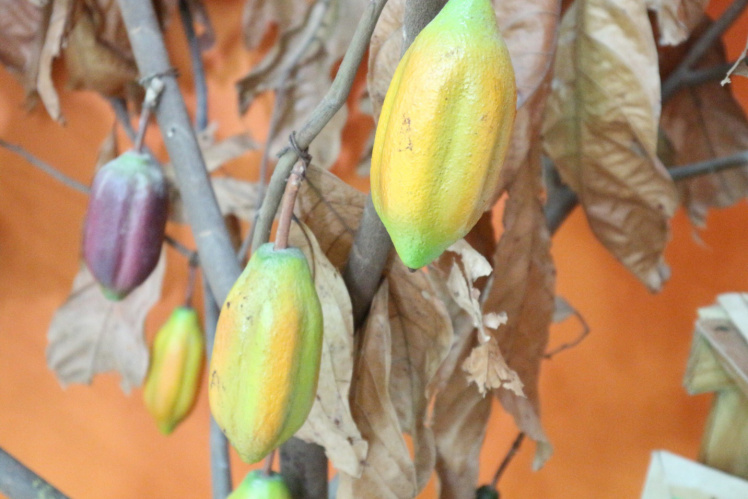 I will say the best thing about the food in Punta Cana was that it was all natural…none of the preservatives or toxins the US puts in their food. My body could tell the difference between the two.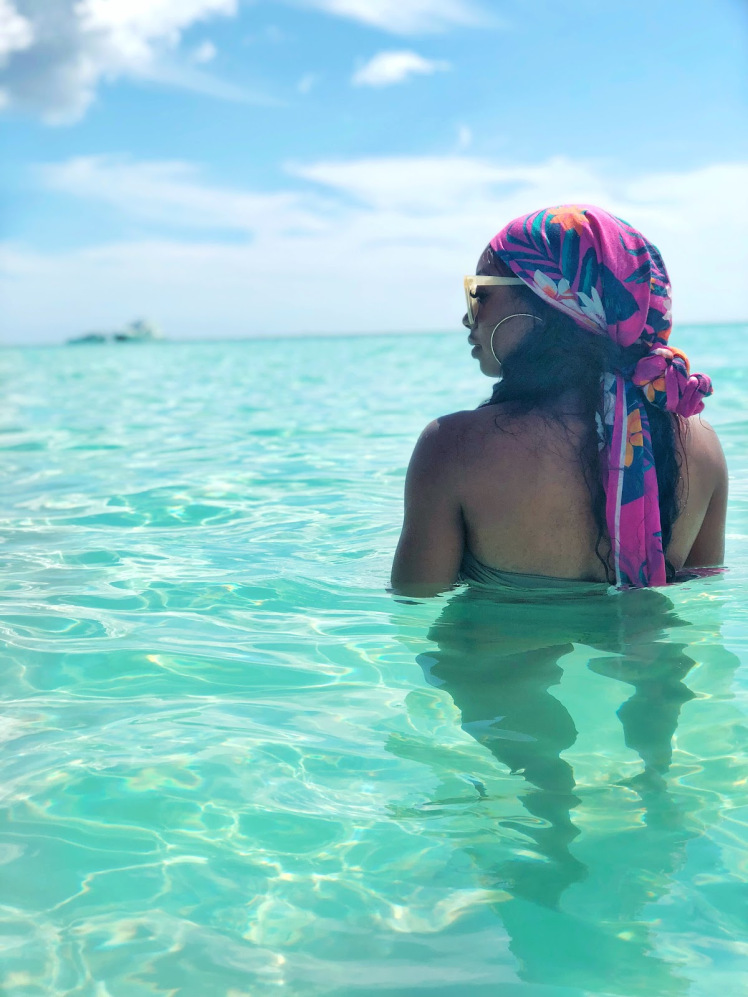 Aventuras- Adventures
After arrival day, we had orientation providing us with all the info we needed about our stay. This included excursions. There were a plethora of activities, water sports, forest adventures, boat parties, etc. It was difficult to decide, but I ended up doing an adventure park and going to an island.
The island we went to is called Saona Island and it is so beautiful. I got to be on a yacht and a Jet ski boat. On the yacht, we danced and cruised to the island. Once on the island, lunch was provided, and we got to chill at the beach for a couple of hours then we rode the jet ski boat back to the bus.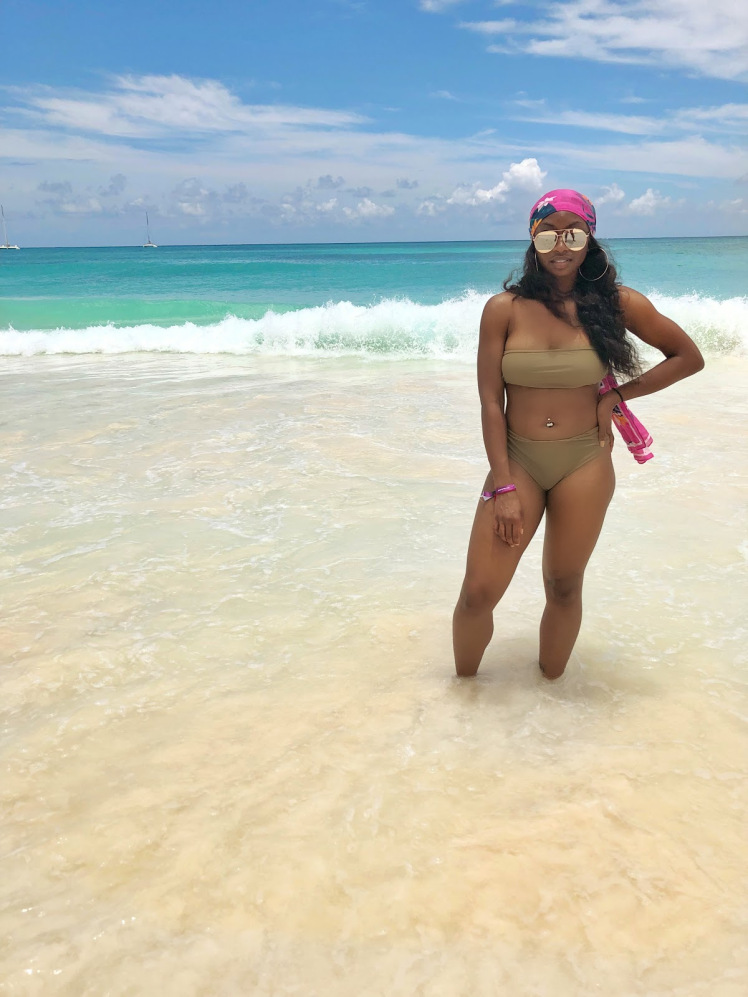 The adventure park was great as well. We got to choose four activities to participate in at the park. We chose ziplining, zorbing, and the waterfall and flight simulator. We couldn't have our phones for this experience for safety reasons. We ziplined through the forest and got to look out the adventure park in the flight simulator. For zorbing, they strapped two of us down in a giant bubble ball and we rolled down a hill…that was the best one. Then we got to relax at the waterfall pool. After we were done with our activities we had enough time to get some food from the restaurant at the park.
The excursions weren't too bad on prices. For a single activity, like parasailing, it was $60. It only got expensive with the more you wanted to do. Packages ranged from $90-$130.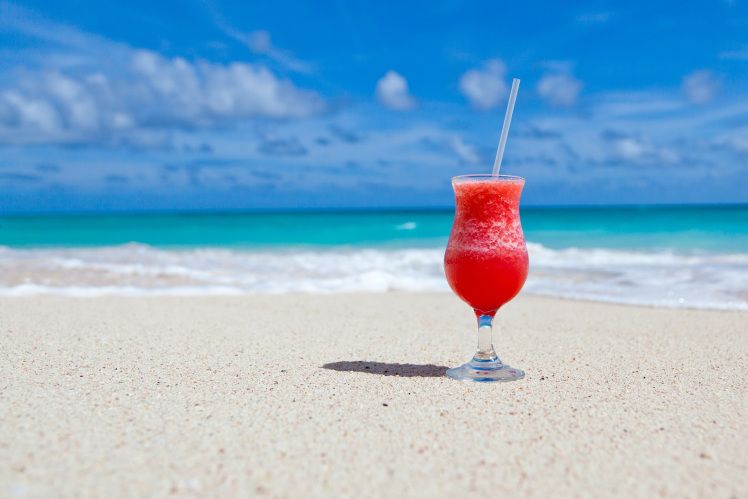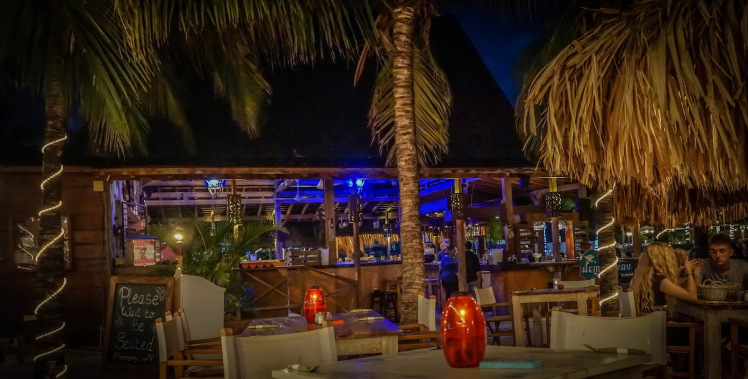 La Vida Nocturna – Nightlife
On my particular resort the night life wasn't that great for the young crowd. I believe on other resorts they catered more to a younger crowd. My resort had a club called Disco Sunset Blvd which played mostly Latin Urban and Latin pop music, but they also mixed in American pop music as well. Other than that one club, there were theatre showings almost every night and you could ride the cart to different hotels on the resort that would play music in the hotel lobby. There also was a beach party one night while we were there.
Bebidas – Drinks
If you are a drinker there was plenty on the island for you. Most of the drinks had coconut in them and there was a lot of Rum. Their most loved drink is the Mamajuana. This is the drink we saw everywhere. They called it "the baby making drink". There were bars throughout the resort and a sports bar that was open all day and night.
Overall Experience
Family! is a word that was commonly used by the natives there. The song Danza Kuduro , is one you will learn very quickly. I heard it every day and learned the dance that goes along with it. It was so warming to be there. They were very welcoming and open to share their culture and teach us a little Español. I have very little complaints about being there as a whole. I was there 7 days and could have stayed another 7! Being able to travel to another country and see their culture and lifestyle is an amazing feeling. I am blessed to have had the experience and I would definitely go back and have an even better time because I know what to expect.