And My Story Begins… X Donecia Christian
Healing is a Journey, not a Destination…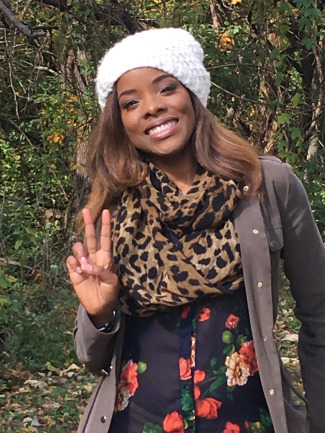 Hello, fellow blog community! It is such a pleasure to be among great company. My name is Donecia Christian and I am a proud Memphis native who has called Nashville home for over a decade. Whew, how time flies! When I am not working my full-time corporate meeting/event planning job – I enjoy traveling, reading, thrifting, studying and spending time with family and friends. On Saturdays, in the summer, you can find me and my four-pound fur baby, Coco Chanel, strolling in Centennial Park.
I literally just started my blogging journey. Literally. Interestingly, as blogging gained traction, I never considered it my thing or something in which I would become interested or involved. In my mind, bloggers were these super chic Miranda Priestley-esque trendsetters or super-knowledgeable industry professionals who had a wealth of knowledge (and time) to share with others. I am not one to be intimidated, but based on where I was in life, I didn't think I fell into either category.
I have always bordered on being a creative, communications consultant who made her way into Corporate America based on hard work, networking, and timing. But over time, my role in became more strategic and less creative. During this time, my creative side was starving. Couple that with significant health challenges and opportunities, countless surgeries that left me almost helpless, and medical diagnosis and treatment that led to no healing or relief. After much prayer, research, and reflective thinking… my idea to share my story and my purpose transformed into what is now my blog – http://www.healingdnichole.com. Admittedly, there is a part of me that is terrified to share my journey with the public since there is a level of vulnerability that comes with it. However, I am encouraged and motivated because I know that it may help or impact someone's life.
One important thing that I have learned is that healing looks different for different people. Healing is defined as the process of making or becoming healthy again, the process of restoration of health. My blog encompasses healing in all of its many facets: healing one's mental, spiritual, emotional, physical, and mental well-being. It is my very personal journey that I am choosing to share with you. All in all, my blog's purpose is to educate, inform, and inspire. I have decided to be conscious about my life and my purpose and am resigning to live gleefully out loud. I encourage you to join me.
Admittedly, it has taken many moons to get to this point of sharing, and my hope is that readers will not only take this journey with me but also take some gems from it as well. My IG page is healing.dnichole. In being fully transparent, it was part procrastination and part trepidation that caused a delay. As a result, I am sharing share five ways to eliminate procrastination, start where you are, and hopefully, encourage you to begin leading and living a life of purpose.
1. Nike was right, JUST DO IT!!.
Honestly, there is no time like the present. Right now, at this exact moment, you are the youngest you will ever be. So what are you waiting for? When it launches, it may not be perfect but that's the whole part about growth and assessing where you are and where you want to be. But you'll never get there unless you start.
2 Pray about it I'm introverted oversharer of sorts. Translation: I'm quiet until I get to know you and then I won't stop talking. Ask my friends…. But I think twice before sharing the particulars of my life because of concerns of what my employer and colleagues will think. In everything, I submit my prayers to God, so at the end of the day, I know whatever content I distribute was done with a pure and clean heart. Plus, hey…as my grandmother used to say, everybody ain't going to like you.
3. Write it down.
Statistics show people who write down their goals have over an 80% higher success rate of achieving them than those who don't. In addition, writing encourages a level of accountability. So, I encourage everyone to write down your goals and dreams and post it somewhere you can see it regularly. A bathroom mirror is a great place!
4. Get Connected to a Bloggerxchange Community.
Can we just get into how awesome Leigh, Kay and their entire team are! I am so thankful for the classes, the workshops, and the BloggerXchange Expo; I learn so much from each and every event. Every event was instrumental in helping me to get to a point where I was comfortable and confident in my capabilities as a potential blogger. Sometimes, you have to take a step back and learn from the best. I am super thankful for the community they have cultivated here in Nashville and the surrounding areas. Find a community and stay connected!
5. Be You.
Don't be fooled, being you is your superpower. There is no one who has the talent, skill set, and passion that you have and can deliver it in the way that only you can. People are actively seeking others whose stories they can identify with and who are comfortable in their skin. If being you weren't soo special, there would be a bunch of "you" walking around. But, there aren't. Moral of the story: be you – unabashedly!