Planning the Perfect Blogger Vacay
Hi friends, I'm Katherine Faulk, the "K" from The Ways of K – a lifestyle blog focused on all things millennial + adulting. My blog serves as a place to answer the questions I'm always wondering + to share things I know you'll love. As my day job shifted from creative to strategy, I found my blog being an outlet for my creativity more + more. I recently made the move from Austin, TX to my hometown of Memphis, TN + am loving the chance to connect with local bloggers. My move also enabled me more time to travel + plan the perfect blogger vacay.
Whether you're a blogger or not, your social feed is likely FULL of beautiful travel posts. Millennials areprioritizing travel + getting out all over the world! Banff, Iceland, San Francisco, and Spain are just some of the places cluttering my timelines this summer. All this traveling means our social feeds are teasing us with gorgeous locals we dream of visiting. Now, thanks to cheap flight deals, we can! But this post isn't about securing cheap transportation. It's about how to plan a vacation that lives up to your blogger dreams.
Sure, you can easily get to a new city or country, but how do you organize a trip so that it makes for amazing content + an amazing time? It just takes a little strategic planning. Follow these tips + you'll be on your perfect blogger vacay in no time!

Picking A+ Accommodations
There are many factors that play a role in where you stay on vacation. Things like price, proximity, and amenities top the list. But now, more than ever, we have so many options of where to stay, we're allowed to be picky. It may be a little snobby, but I prefer staying in a pretty place no matter how little time I spend there. Only Dracula likes dark + outdated + only he should have to vacation that way!
While our resort/hotel itself could even be a main feature of your vacation, you (hopefully) won't be spending too much time in your room. Despite that, you still want a nice home base to work from + relax. Whether domestically or internationally, you want to find a place with the amenities like WiFi if you're planning to post while on vacation. You'll also need a way to charge your phone, camera, and other equipment.
Here are my tips to find the perfect place to stay:
Ask for recommendations. Has another blogger or influencer visit that location recently? Did they tag their hotel in their pics? If not, reach out + ask!
Read other people's posts. Hop on over to Pinterest + read one of the dozens of posts about your destination. You're sure to find leads on adorable boutique hotels.
Find a cute, hole-in-the-wall Airbnb. Ask friends + family where the best area to stay is + then pick the cutest Airbnb that meets my needs (here's $40 OFF if you're new to the service). Airbnbs are perfect if you want to live like a local.
Choosing (On-Brand) Activities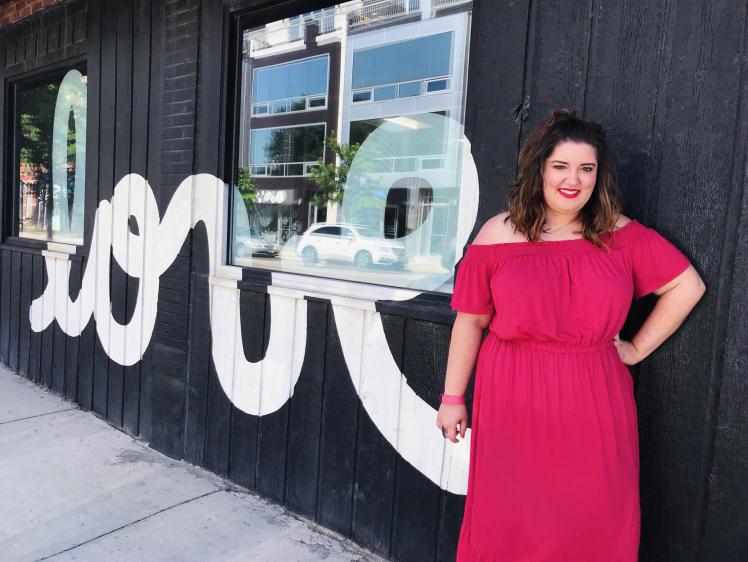 Finding a place to stay is the easy part. Now you have to choose what to do. This has challenges whether you're traveling solo or as part of a group. If you're planning to write a blog post about your trip, you're going to have to do a few touristy things. But, you need to go beyond that. You want to have a mix of tourist + local spots to make your trip one-of-a-kind. The things you do should also fit your interests/brand. Your audience knows who you are + what to expect from your travel posts, so don't stray far. I'm not an outdoorsy kind of girl. My readers are not expecting to find top hiking spots on my blog post about Thailand. You can be adventurous but stay true to yourself – that's who they like!
Finding things to do on my perfect blogger vacay is another time I turn to Pinterest + social media. Check out all the hashtags related to your destination + go back to those blog posts to see where others went before you. This should allow you to create a list of places you want to visit. Depending on your plans (multi-city or the size of your city), you may want to group activities my area – that's what I tried to do in Chicago so we weren't running around the city all day.
Pro organization tip: Use Travefy to collaborate with friends, split costs, and find things to do. It's technically made for travel agents but has a free version for personal travelers. My inner Monica Geller geeks out hard planning trips now.
Executing the Perfect Blogger Vacay
Now that you have a place to stay + a plan of what to do, you've got to make it blog-worthy. This is easier said than done. Everyone + their mother will be at those tourist spots + all taking the same photo. You've got to think outside the box. The first step for this is to create a shot list. You know where you're going, so just jot down on paper or in your phone what pictures you want to take there. Do you want to show the exterior? The rooftop views? The cheese oozing down your pizza slice? You're probably not going to get all the shots you want, but at least this way you remember the ones you want most.
This is another place where social can help you. Check out the location tags on spots you're going for inspiration + save pictures you like. Seeing the unique ways other people have captured the same locations is sure to give you ideas. They may even give you insider info like "The Bean is practically vacant at 6:30 am on weekdays" or if you go left instead of right you can get a wider view of the coastline. In any case, it saves time + stress to know what you want when you get there.
I'm hoping these tips will inspire you to plan a perfect blogger vacay this summer! Follow me on Instagram to see how I put these tips into practice for a trip to Chicago last month + one to Philly this month. I'd also love any tips you have for enjoying a perfect blogger vacay in the City of Brotherly Love. Where should I eat? What must I see?! Comment below or slide into my DMs.