2nd Annual Blogger Xchange XPO
This year, we have GA and VIP weekend passes. GA is $100 for 3 days. VIP is $125 for 4 days inclusive of a Thursday night sponsor mixer + morning yoga you don't want to miss. Each pass includes Friday night kick-off party w/ food & drinks included, Saturday breakfast, lunch, keynote, shopping, xperiences and 5 classes of your choice and finally Sunday brunch with food & drinks included, shopping, massages, IV treatments, nail bar, makeup bar, braid bar, giveaways and more! Oh did we mention the amazing swag bags with gift cards, items and coupons. Last year, the gift cards along totaled $60. This year, we are adding more!
Friday, August 23 -Sunday, August 25. 3 days in Nashville at 3 venues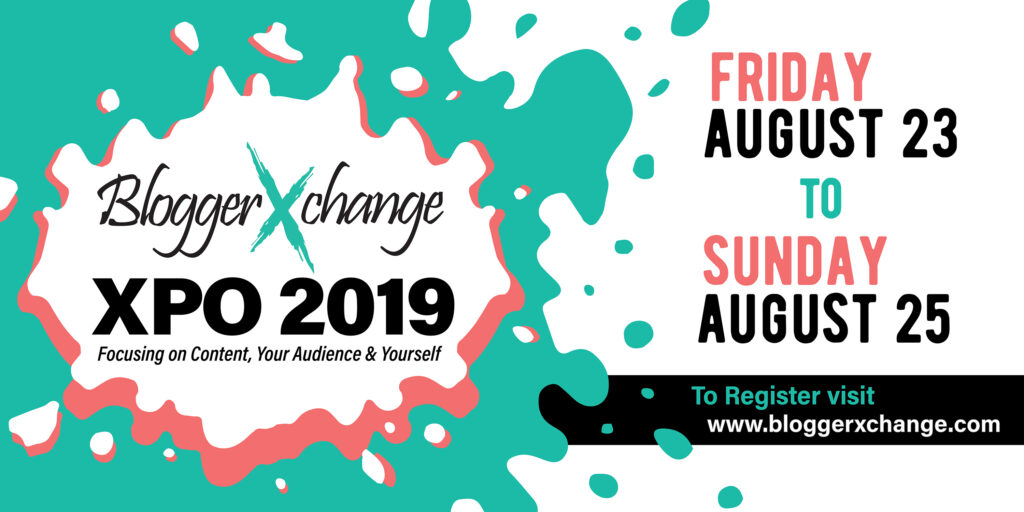 ABOUT THE XPO
We are excited to bring you a bigger and better 2nd Annual Blogger Xchange XPO. We have added more classes, more sponsors and more fun. This year, the XPO is all about focusing on yourself to be the best blogger and creative you can and delivering the best content to your audience. We will have 200 attendees over 3 days at 3 venues. Friday we are at Ainsworth for our kick-off party. Saturday we will be at Nossi College of Art. We will end the weekend at redpepper. Since 2017, we have brought Nashville, Minneapolis and Memphis bloggers and creatives classes, socials and more xperiences. In less than 2 years, we have done 45+ high quality events for our network. As we continue to grow and evolve, we want to lead the wave continuing to provide educational tools, community support and forums needed as you turn your blog into a booming brand.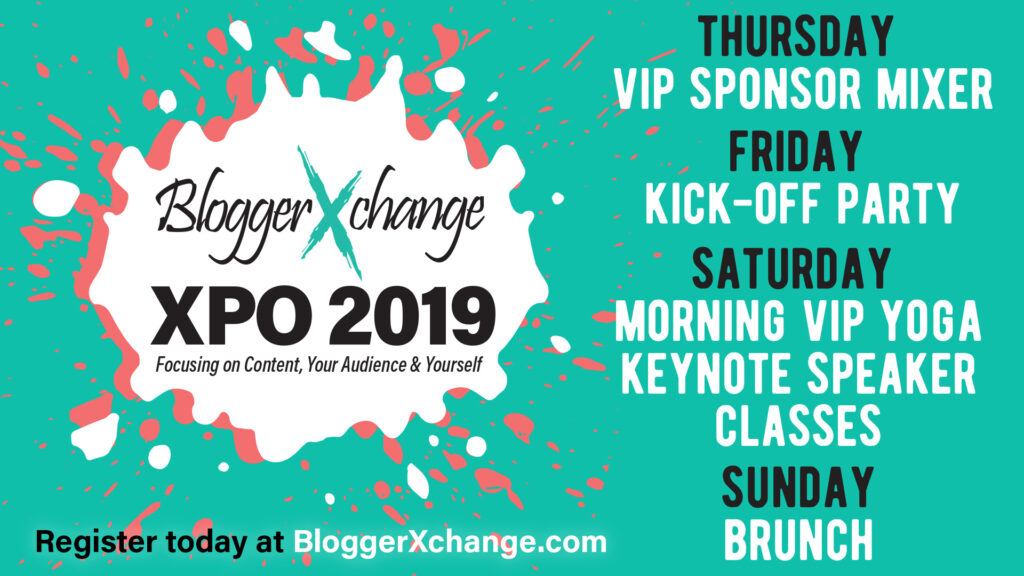 CLASSES & SPONSORS
GA and VIP weekend passes come with 5 classes on Saturday
Need a place to stay? BOOK ROOM